Captain Emeritus Larry Kezner trucked the M/V Fremont Avenue to Seattle from Cleveland and spent 20 years making it a fixture on local waters. In 2021, Captain Michael Luis took over the business and leads the crew into a new decade of fun on the water.
Captain Mike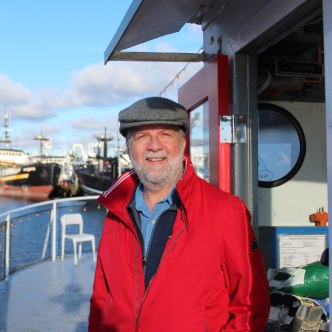 Captain Mike learned to sail on Lake Washington when he was eight years old, and has been on the local waters ever since. He served two years as Chief Boatswain of the Sea Scout Ship Argo, based on Mercer Island, and has owned and sailed a number of boats since then. His current personal boat is a 1976 C&C 42 foot sailboat. Captain Mike holds a U.S. Coast Guard 100-ton Inland Master's License, with endorsements for sailing and emergency towing.
Before taking over the Fremont Avenue, Captain Mike had a long career in the world of politics and public policy, and served a term as Mayor of the city of Medina, on Lake Washington. He is also a historian, and author of several community history books, as well as Century 21 City, an economic history of the Seattle area.
Stop by the wheelhouse and say hello!
---
First Mate Erika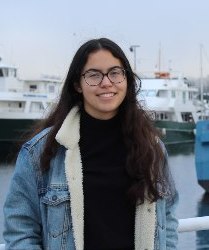 Erika, our lead crew member, has served aboard the Fremont Avenue since 2015. Erika is responsible for safety in the cabin, handling lines during docking and selling tickets and concessions. She is a local native, grew up on boats in the area, and currently attends Western Washington University in Bellingham.
---
Cruise Director Andrea
Andrea joined the crew in 2021, working charters and keeping the upper deck lively on the crowded summer Ice Cream Cruises. Andrea grew up crewing on the sailing vessel Fury and currently attends the University of Washington.
---
Chief Mixologist Ariana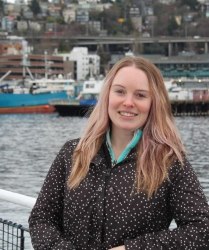 Ariana recently joined the crew to fill in on charters and the Ice Cream Cruise. Previously, Ariana worked as a crew member and beverage manager for Argosy Cruises. When not on the Fremont Ave, Ariana can be found keeping bar patrons happy at one of Seattle's leading entertainment venues.
---
Captain Emeritus Larry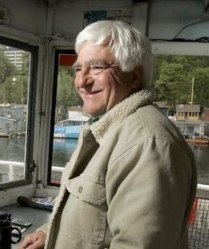 You can find Captain Larry filling in occasionally aboard the Fremont Avenue, still delivering his best lines.