The Ice Cream Cruise explores the waters of Lake Union and the Lake Washington Ship Canal. For private charters we cruise all the fresh water from the Ballard Locks through to Lake Washington, from Kenmore to Renton. By special arrangement we can venture through the locks and poke our bow out into the salt water of Shilshole and Elliott Bays.
Lake Union. We operate from Lake Union Park at the very bottom of this chart. Most ice cream cruises travel counterclockwise around the lake.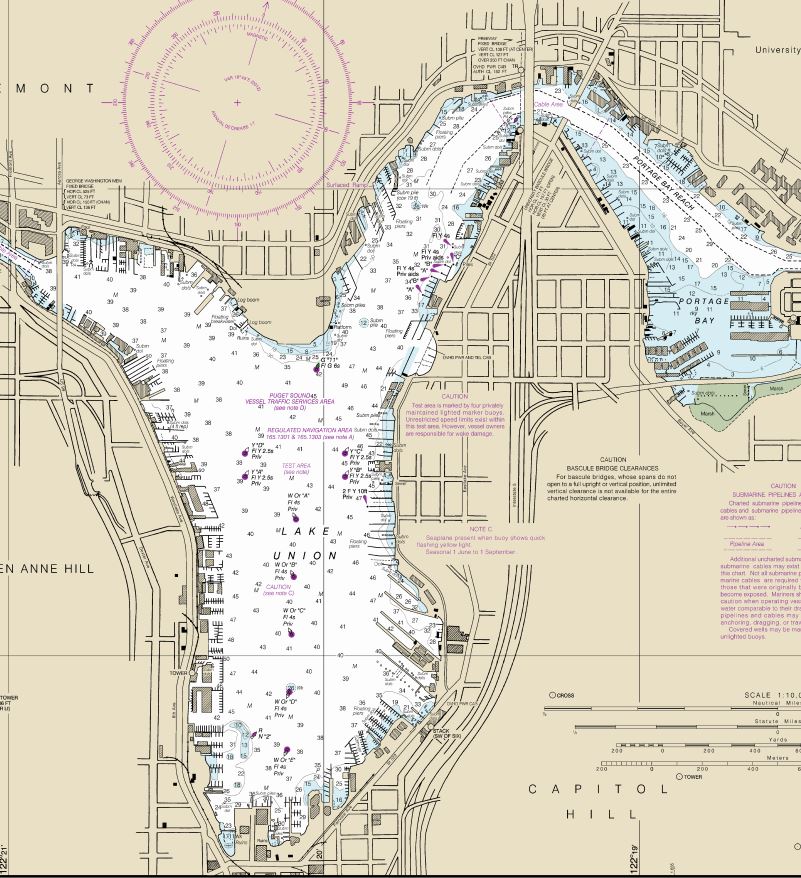 Lake Washington. We enter Lake Washington at Union Bay, the light blue area on the left above the upper purple bands on this chart. Where we go from there is up to you.

Elliott Bay. A few times a year we will head out the ship canal at Shilshole Bay, at the top of this chart, round West Point and head into Elliott Bay.